2021 est notre 20ème saison de production de sirop d'érable mais nous faisons aussi la traditionnelle tire d'érable et le décadent beurre d'érable sans agent de conservation!
La saison a débuté en plein début de la troisième vague de COVID19. La pandémie a débuté voilà un an déjà et malheureusement nous devons encore nous ajuster et limiter les visites à la cabane.
La période d'entaillage de nos érables a débuté le 1 février dans des conditons difficile, neige épaisse et aucune croute donc très lent de marcher dans le bois, qu'à cela ne tienne, nous étions prêt pour les premières coulée qui ont eu lieu vers le 20 mars. Malheureusement, le réchauffement a été fulgurant avec des températures de +20C la semaine suivante ce qui veut dire fonte de neige rapide et saison courte et peu productive (si on compare à l'année dernière). Malgré tout en ce début Avril, nous avons récupérer une bonne moyenne et qui sait combien de journées il reste pour finir la saison!
Le sirop est disponible pour l'achat. Du nouveau pour cette année, à la demande populaire, nous avons ajouter les formats de cannes traditionnelles! Appelez nous pour faire une commande ou un achat sans contact. N'oubliez pas nous ne servons pas de repas de cabane. Appelez-nous ou textez-nous avant de vous déplacer au 450-292-3338.
Mise à jour 2 avril. Pour plus d'information aller sur la page Érablière Westhill sur le panier bleu. https://www.lepanierbleu.ca/commerce/erabliere-westhill-inc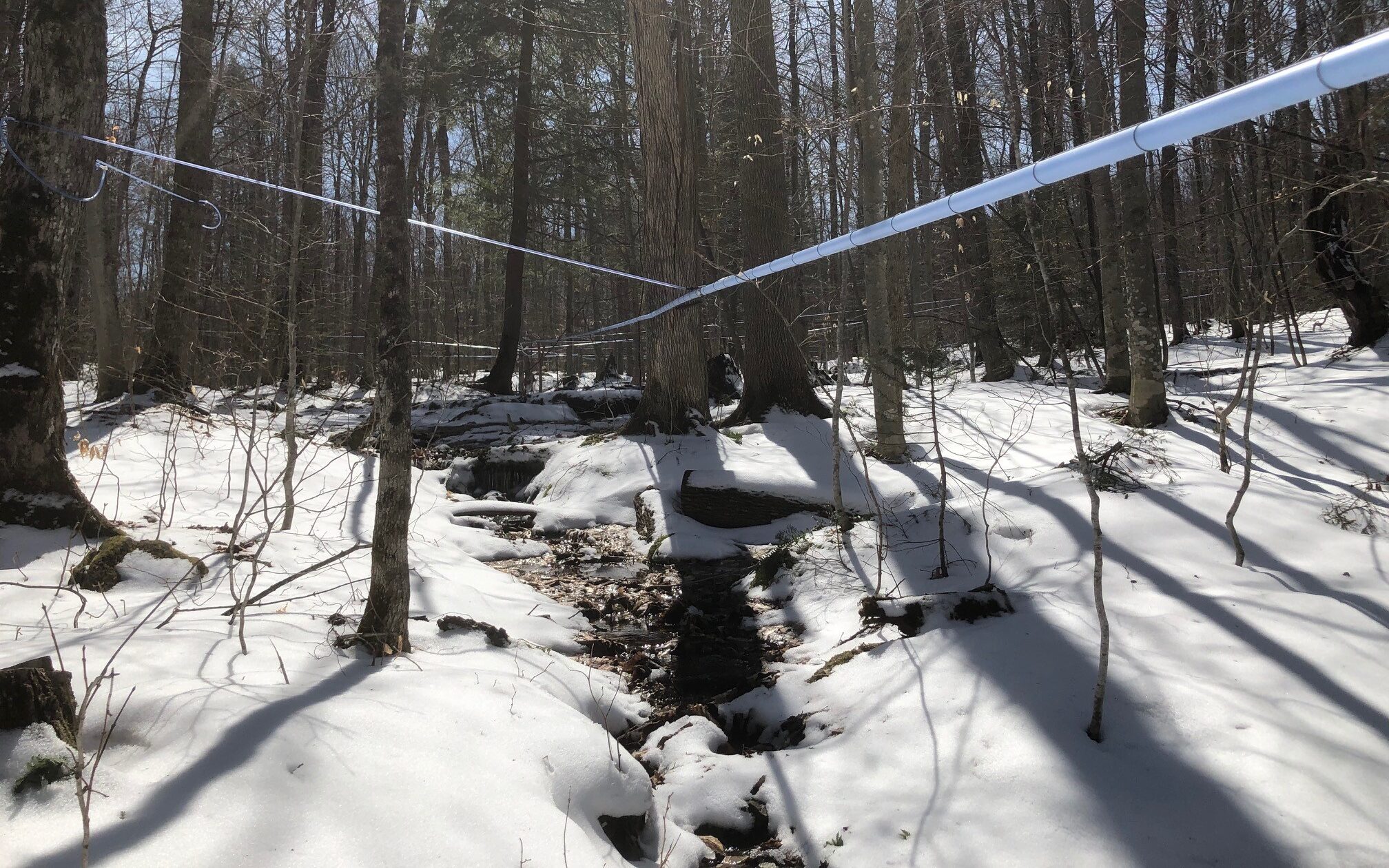 2021 is our 20th season of maple syrup production, but we also make the traditional maple taffy and decadent maple butter without any conservation agents, just pure maple syrup cooked and churned like the olden days!
The season began at the start of the third wave of COVID19. The pandemic started a year ago and unfortunately we still have to adjust and limit visits to the sugarshack
The maple tree tapping began on February 1st in difficult conditions, thick snow and no crusts made it hard even with snowshoes, so it was very slow walking in the sugarbush, never mind, we were ready for the first run which took place around March 20. Unfortunately, the warming weather was spectacular with temperatures reaching in excess of + 20C the following week which meant rapid snowmelt and a short unproductive season (compared to last year). Despite everything, now in early April, we recovered thus far a good average and who knows how many days there are left to finish the season!
Maple syrup is available for purchase now. New for this year, by popular demand, we have added traditional metal cans 540ml formats! Call us to make a touchless order or to find out where you can purchase this golden delicacy! Remember we don't serve sugar shack meals. Call or text us before you come to 450-292-3338.